Liz, New York
Pavla Vikova was incredibly helpful as a realtor, especially since I am new to the country and don't know Czech. She was able to work everything out smoothly with the manager of the flat and get all of the documents I needed signed. She made the process easy and painless. I would definitely recommend her to other people searching for flats and will use her again in the future if I need to.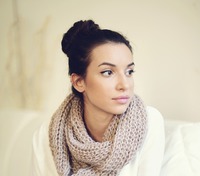 Vendula Svobodová, CR

I have tried to sell my house myself through several real estate agencies, but without any success. Mrs. Viková did what was almost impossible. Although I had no cash, she could sell my house and buy a dream property for the money I received.
Gary, Canada


I made an excellent decision when I decided to use Pavla Vikova as my rental agent in Prague. In less than two weeks she found me a perfect studio flat with a very friendly owner. She also provided information on internet service, how to obtain a public transit pass, and quickly responded to any questions I had by email.
Her friendly, helpful attitude did so much to reduce the stress of relocating to a Prague. I highly recommend her services.

Aneta, ČR
Pavla and I met on the Internet when searching for rent in Prague 6. I was surprised by her friendly approach and willingness to solve my problem as quickly as possible. She responded very constructively to our requests for apartment modifications and contractual arrangements, ensured energy transfers and introduced us to the president of the community of owners in the new home. We will be happy to work with her in the future.
Martin Svoboda
I did not believe that selling an apartment can be a pleasant experience. Mrs. Viková proposed an effective strategy, keeping me informed about the current state of the sale and gave me many valuable advice. She sold the apartment eventually for a higher price than I expected. I highly recommend working with her.
Jaroslava Niroda, Ukraine

For a long time my husband and I were considering whether to buy a house or an apartment. Mrs Viková gave us an analysis of our current situation, explained the market situation and recommended the most appropriate solution. In the end, we bought a large apartment in Prague and we did well. She is absolutely reliable and professional.
Dušan, ČR


I was selling my apartment at a time when the supply exceeded demand. Mrs. Viková was not afraid at all. She set a slightly above-average price and sold the apartment without hesitation within 1 month, when it took others to sell similar property for half a year or more. Thanks to her I could buy a flat in a better location. I am still grateful for this transaction.
Houston, USA
AMAZING! I couldn't have found an apartment without Pavla, especially as someone just moving from the U.S. Pavla is a real professional...she is extraordinarily organized, efficient, and knows the City like the back of her hand. She quickly gathered all the details of what type apartment I was looking for, and in less than a day, she sent me listings that exactly matched what I was looking for. She immediately recommended which apartments we should view, and within a day or so had secured appointments to see the apartments. Pavla made the entire process easy and convenient for me and explained everything in simple to understand language. She accompanied me to the viewings, told me what to expect, and negotiated on my behalf, which is crucial as a newcomer to Prague. Working with Pavla was a tremendous experience and I will recommend her everyone I know. In addition to her professionalism, she's so friendly and eager to help. It was an absolute pleasure working with Pavla.
.